2019 'WHATS ON' SPRING EVENTS LEAFLET : During January we will be producing a 'Whats on' leaflet detailing special services/events/courses being held from February to the end of May. Please send details of any items to be included to Liz @ MIE office by Friday 11th January 2019.
Help St Elizabeth Hospice by donating
USED POSTAGE STAMPS - St John's are collecting stamps, including foreign, for donation to St. Elizabeth Hospice. Please place in the box on the table at the back of the church.

OLD MOBILE PHONES, USED INK CARTRIDGES, COINS - St Elizabeth Hospice can recycle/reuse these to raise funds for their vital work. If you have any items to donate, they can be left in St Andrews office
GLOBAL CHURCH PRAYER: Pray for the evangelists who have just completed a 3 month leadership course at KCTC in Tanzania. Pray that they will be good leaders of their churches as they face so many challenges back home.
LEISURE CLUB@ST ANDREW'S : VOLUNTEER NEEDED. Leisure Club provides an opportunity for older people who are socially isolated in our community to meet together. We meet fortnightly on a Tuesday (10am –2pm) but volunteers are not expected to attend every session. If you would like to know more about volunteering then contact Liz Cade on 07936 380127.
SAFEGUARDING TRAINING : As I'm sure you are all aware anyone with a voluntary role within MIE is required to complete Safeguarding training to a minimum level (C0) - thank you to all those who have already done so. If your training is still outstanding, please ensure this is completed urgently and email confirmation to safeguarding@mie.org.uk. If you have any queries, please contact me. Thank you. Liz Constance.
PRAYER MEETINGS. For our planned prayer meetings please see the Prayer page.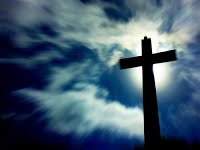 8am St Johns
10:30am St Johns
10:30am St Andrews
4pm Bixley Farm
6:30pm St Andrews
Thoughts and Prayers
Please remember the following people this week: George, Sue, Eileen, Nesta, Irene, Dave.
Prayer Chain ~ Please contact Veronica via the MIE church office and she will pass on your urgent prayer requests to other members of the team.
Events organised by individuals or other organisations
THANK YOU : Jill and Imre would like to thank everyone for the cards and congratulation messages they received on the occasion of their Diamond Wedding Anniversary.
A MESSAGE FROM RAD : Thank you for all your kind words, cards, flowers and prayers following the passing of my dear mother Marija. The funeral service will take place on Friday 11th January, 11.30am in the Old Church at Ipswich Cemetery. All friends would be welcome.